With the launch of the Non GFGP Assurance Framework, the Global Grant Community now provides a "one stop shop" for due diligence requirements for any organization."
As we continually seek to improve our systems and frameworks, we have introduced the Non GFGP Assurance Framework that supplements the Good Financial Grant Practice Standard.
The GFGP standard covers four practices areas; Financial management, Human resource, Procurement and Governance while the Non GFGP Assurance Framework covers areas that fall outside the scope of the Standard. These practice areas are; Safeguarding, Programmatic Delivery, Compliance with legal requirements, Health & Safety, Information Technology, Community & Public Engagement.
To learn more about the Non GFGP Assurance Framework, please access the webinar recording here.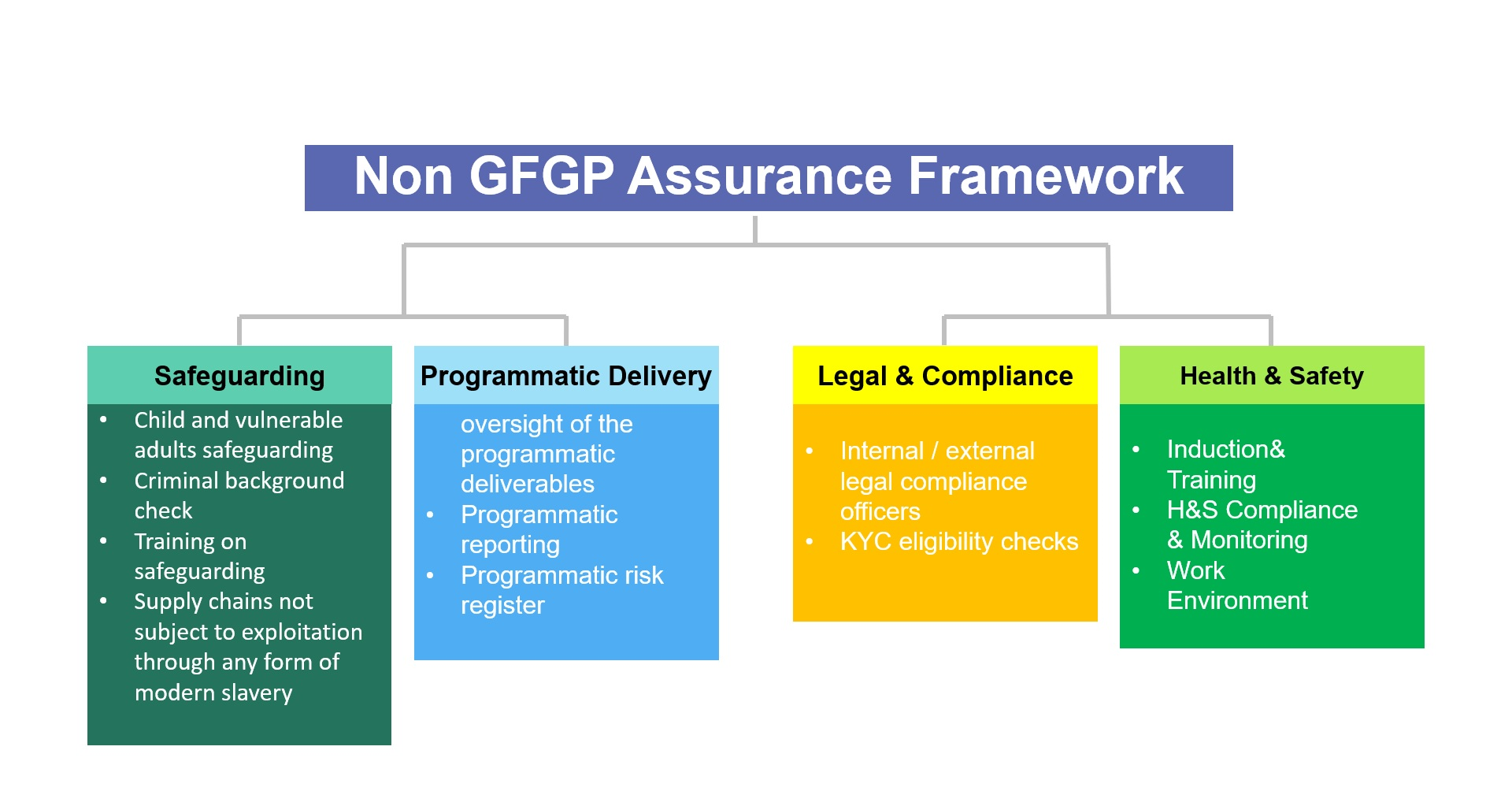 The Non GFGP assurance framework does not have a tiered structure as the questions are common to all types of awards and grantees. As a grantor, you can decide which parts you want your grantee to be assessed against.
The Non GFGP Assurance Framework covers about 60 questions for organizations to assess their ability to meet their grantors' requirements.
The framework is an additional offering to the pre-certification assessment to GFGP and is being offered at no additional cost. This means that when you purchase a credit to complete a GFGP pre-certification assessment, the secretariat will assign you an extra credit to use on the Non GFGP framework.
When you have purchased any of the subscription types to use the GGC portal, you will have the opportunity to issue two invitations to the organization 1) to undertake a GFGP assessment and 2) a non GFGP assessment. We recommend you do this at the same time but it will involve going through the invitation process twice.
If there are additional questions or assurance topics you would like to have in your framework, then please reach out to us and we would be delighted to discuss how we could accommodate your needs.